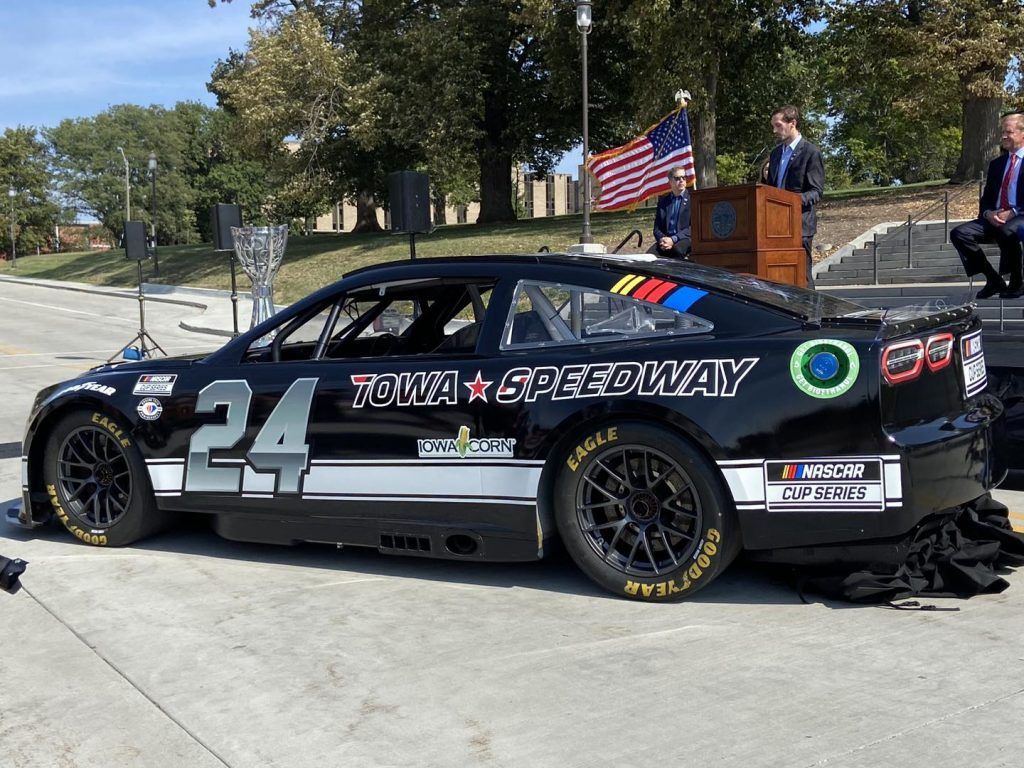 A press conference was held today to announce a NASCAR Cup Series Date at Iowa Speedway for June 16, 2024.
The weekend will also include a ARCA Menards Series Race on June 14 and a NASCAR Xfinity Series Race on June 15. More details here.
Governor Kim Reynolds and former NASCAR Cup Series Driver Rusty Wallace were present. Wallace also helped design the Iowa Speedway upon its inception.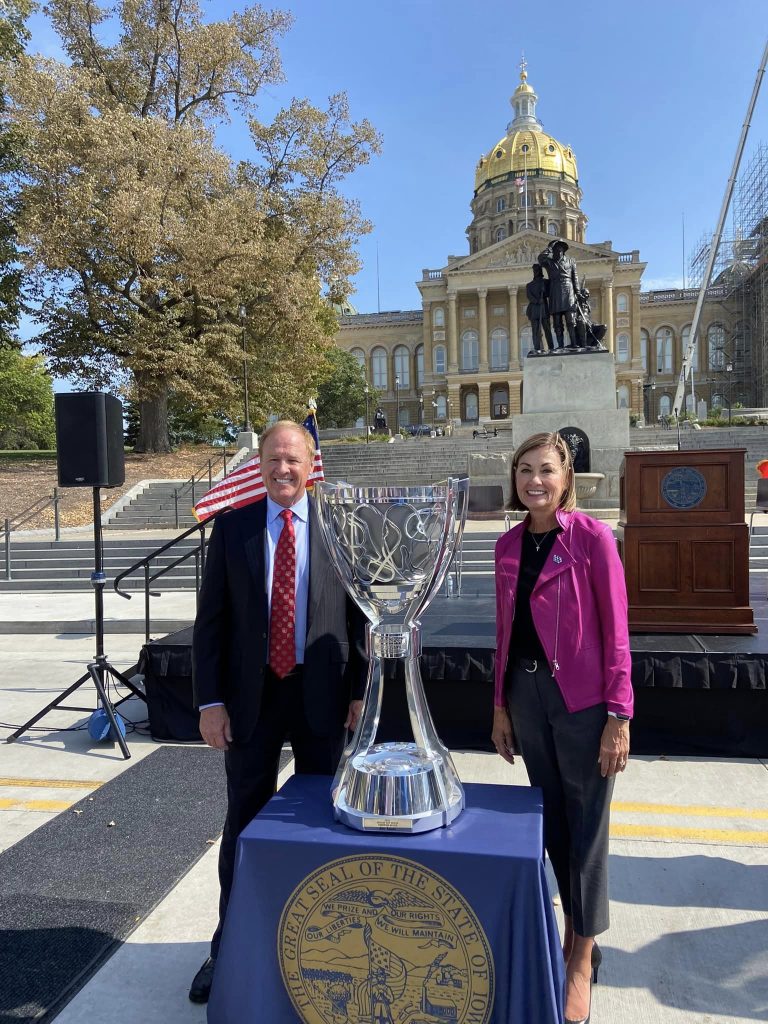 Plus, a past winner at the track, who now races in the NASCAR Cup Series, Brad Keslowski was also present to address the media and promote the upcoming race.