Sweet Deal Lost Island Waterpark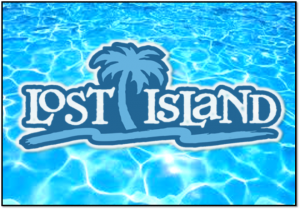 LOST ISLAND WATERPARK SWEET DEAL 
On Sale: Friday, June 18th at 9:00am
Deal: Two 1-day Admission passes for the Price of one! A $70 value for only $35!
Summer is here so that means you've got to make a splash at Lost Island waterpark this summer! Lost Island is the BIGGEESSST Waterpark in the state of IOWA! This week's Sweet Deal is a buy one get one admission passes at Lost Island for only $35. That's a great deal! At Lost Island there's fun for the whole family! Check out Tsunami Bay wave pool, the wailua kupa water coaster, and if you are a dare devil check out the lost soul falls water slide or if you would like to relax and enjoy the sun check out the kailahi lazy river. All this and much more at Lost Island waterpark in Waterloo, Iowa. Lost Island waterpark in Waterloo Iowa is just less than 2 hours away from Des Moines! Lost Island Waterpark is this week's Sweet Deal!! A $70 Value for just $35! Buy one get one admission ticket! There's a limited number available so be sure to get yours Friday, June 18th at 9:00am under the Sweet Deals Tab.
There's something for everyone to enjoy at Lost Island with attractions for people of all ages at the Waterpark with the Kailahi Lazy river, an area for the little ones, tsunami bay wave pool and all the waterslides you could imagine! Lost Island also offers Adventure golf and Go-Karts!
Free tubes and parking
Open 10:30am – 6:30pm every day of the week
Address: 2225 E. Shaulis Road Waterloo, IA 50701
Phone number: (319) 233-8414
Website: http://www.thelostisland.com/ 
Facebook: https://www.facebook.com/LostIslandWaterpark/