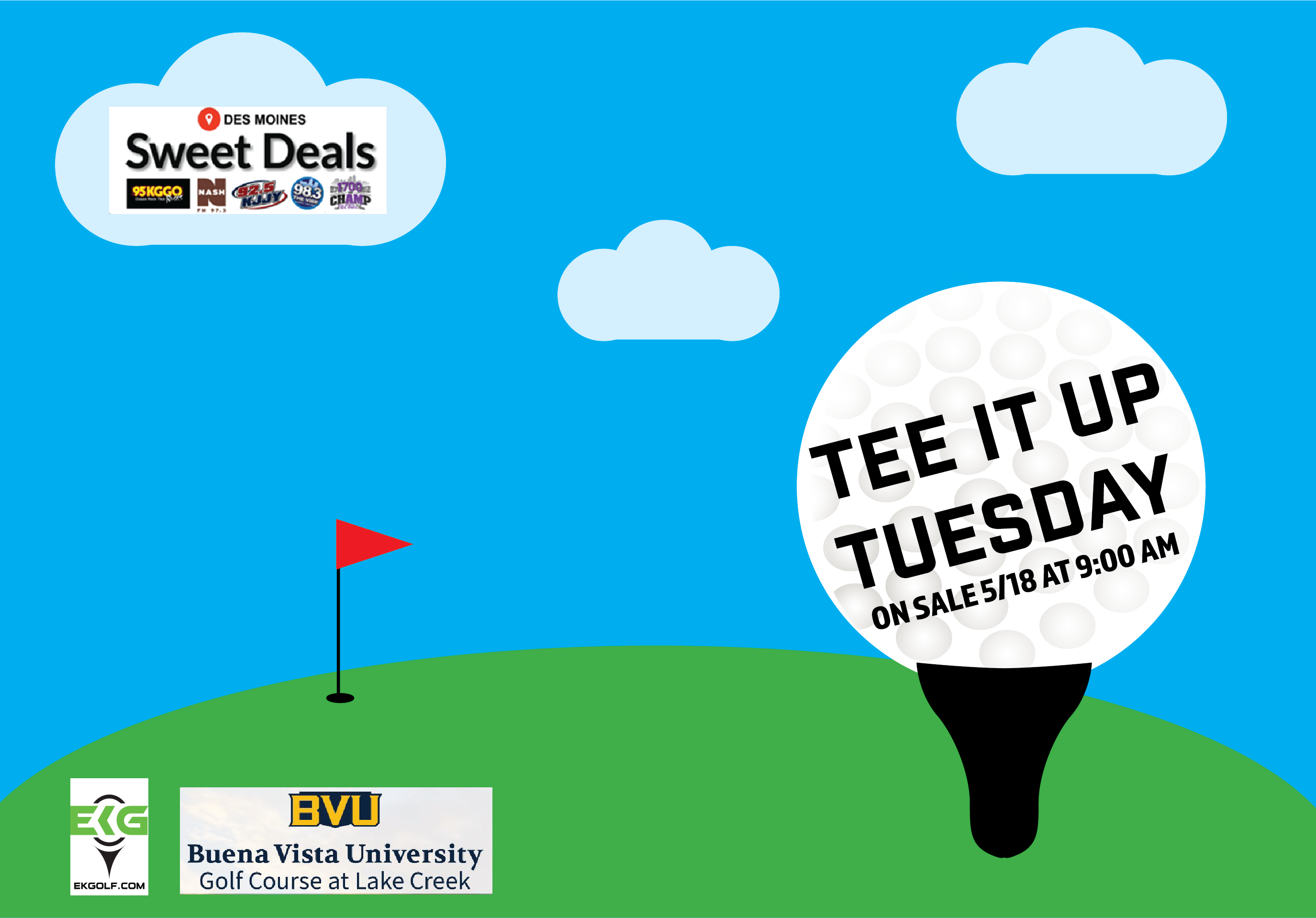 It's Tee it up Tuesday! Get your golf needs HALF OFF!
Available Tuesday morning at 9am!
Purchase your Tee it up Tuesday Sweet Deal at  sweetdeals.com/des-moines/deals!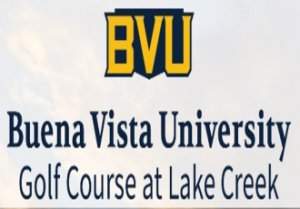 Buena Vista University Golf Course at Lake Creek
18 Round of Golf + Cart for only $25!
A challenging 18 hole course tucked away in beautiful Storm Lake
A quiet, well maintained golf course off the beaten path
 Nice cart paths and very clean greens
 A gem in Northwest Iowa for all to enjoy!
Buena Vista University Golf Course at Lake Creek Country Club is an 18 hole course located outside the city limits of Storm Lake, IA. Come enjoy a challenging 18 hole course tucked away in beautiful Northwest Iowa. First class facilities and a challenging, yet accommodating course awaits you.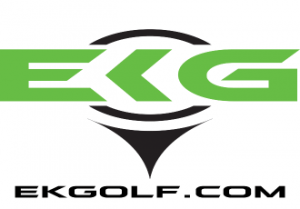 You receive one session of Titleist Performance Physical & Video Swing Analysis with this great sweet deal! A $70 value for only $35!
EKGolf is a Titleist Performance centered training facility working with beginners to the top amateurs in the world.
Train with a purpose at our top-notch golf fitness & medical facility with simulators, professional players, and experienced instructors.
EKG Golf offers golf simulators that are open to the public
Golf Simulator installers throughout the Midwest – residential and commercial.
We are an authorized dealer/showroom for Uneekor QED Golf Simulators.
All of our training is based on Titleist Performance (TPI).
TPI is the world's leading educational organization dedicated to the study of how the human body functions in relation to the golf swing.
Since its inception in 2003, TPI has studied thousands of golfers ranging from the top professional Tour players to weekend enthusiasts. An incredible amount of data on players of all shapes, sizes, ages, and fitness levels has been gathered during this time. Using this data, TPI discovered how a properly functioning body allows a player to swing a golf club in the most efficient way possible. Additionally, TPI has analyzed how physical limitations in a player's body can adversely affect the golf swing and potentially lead to injury.
EKG Golf has moved Next to the Fireplace Superstore off Douglas in Urbandale. Due to the overwhelming Response to the Metro loving this Golf studio so much we have doubled in size. Featuring the best simulators in the state of Iowa -Titleist performance certified trainers and a 35 year PGA pro. Over 360,000 golf courses to choose from including Waveland -Glen Oaks – The harvester- TCI, and Augusta! EKG Golf is open to the public 7 days a week. Go to EKGolf.com to schedule your tee time now!