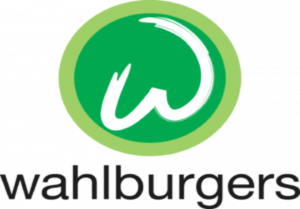 Wahlburgers in Jordan Creek is this Week's Sweet Deal! Get $50 in gift certificates for just 25 bucks!
Wahlburgers in Jordan Creek has a large menu inspired by real dishes from the Wahlberg family kitchen, and recreated by Chef Paul Wahlberg with a delicious twist on your favorite home-style dishes. You'll find authentic and crave-able burgers, amazing appetizers, delicious sandwiches and salads, plus a kid's menu and full-sized bar and shakes and desserts.
Located at the Jordan Creek Town center off of Mills Civic Parkway next to the Nike outlet. Guests are invited to come in and enjoy a fun, clean, casual, music -filled atmosphere where guests, like family, share great food, a few laughs and lots of love.
Wahlburgers has been named one of the "Most buzzed about brands" by the National Restaurant Association, and they've also won awards for best burger, best milkshake and best new restaurant. For more information or to order online visit wahlburgers.com. That's Wahlburgers.com.