Sweet Deal Rosati's Pizza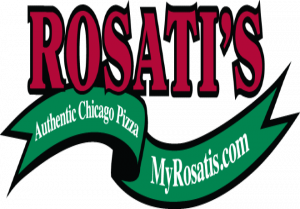 Rosati's Pizza
Get $50 in certificates for just $25!
Purchase here sweetdeals.com/…nes/9008327-rosatis-pizza
Rosati's pizzeria and Italian restaurant is committed to providing customers with signature Chicago style pizzas, pastas, and sandwiches that offer high quality, value and flavor.
We are all about the Pizza! We serve the greatest Chicago thin crust pizza and with our selection of traditional Chicago style deep-dish pizza, pastas and sandwiches we are sure to satisfy any craving! No one does thin crust pizza and calzones like Rosati's. Whether you want deep dish or double dough, we have options! You can choose from one of our 7 specialty pizzas or create something all your own. We also have vegetarian and gluten free choices! You must try our wings they are fantastic.  Rosati's serves Appetizers, Wings, Pizza, Pasta, Salads, Sandwiches, craving a Chicago Beef sandwich, ours is a must try and don't forget desert.
We know food brings people together and sparks conversation at the table. Rosati's, a pizzeria and Italian restaurant, has been serving people with Chicago style sandwiches, pasta, and deep-dish pizza for 50 years – we know this industry from top to bottom.
Join our rewards program.
Sweet Deal is for Rosati's in West Des Moines only! Across the Street from Hy-Vee on Mills Civic Parkway, myrosatis.com.
Rosati's Pizza is this week's Sweet Deal! Get 50 dollars in gift certificates for only 25 dollars! That's a Sweet Deal! Get it for yourself Friday morning at 9!